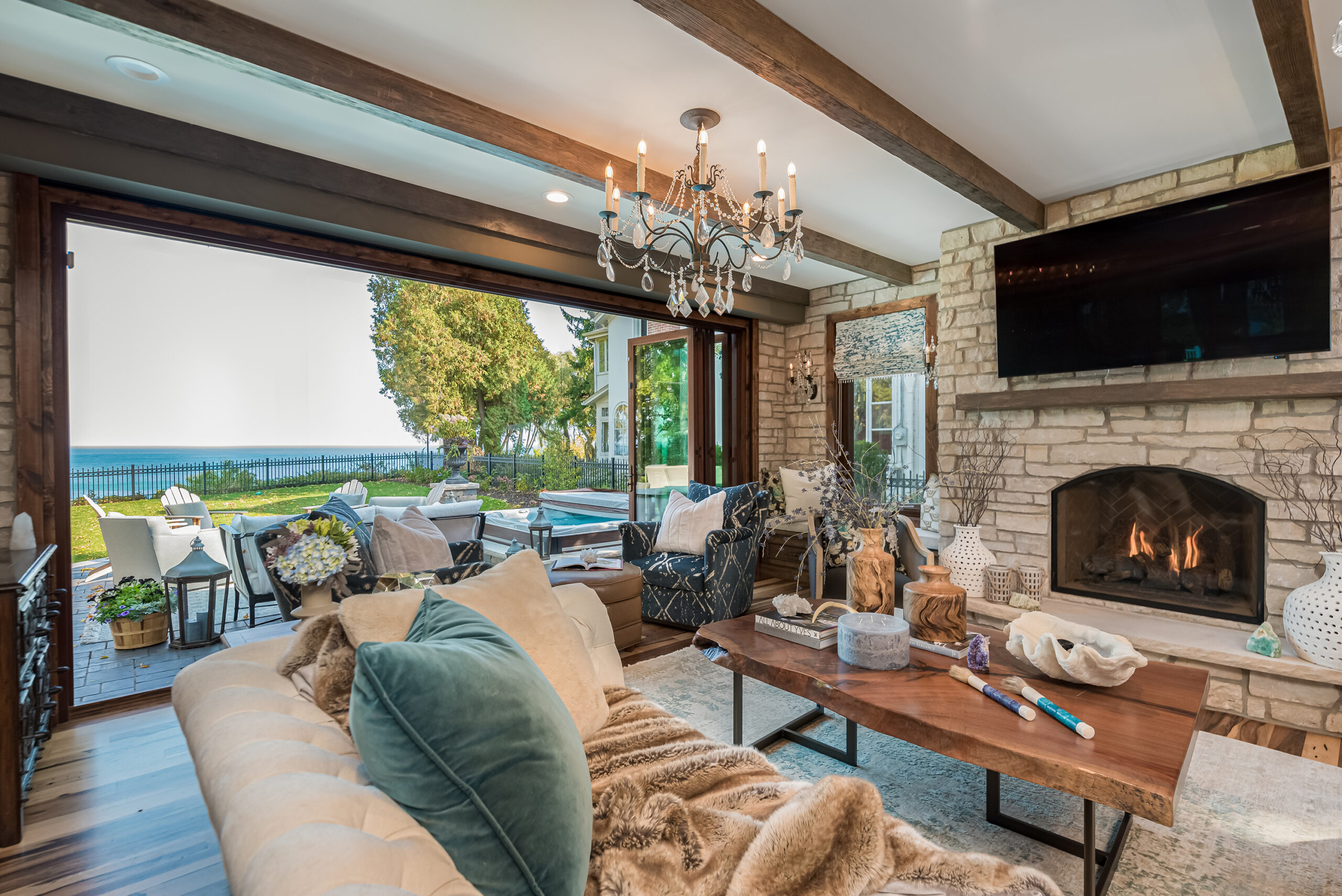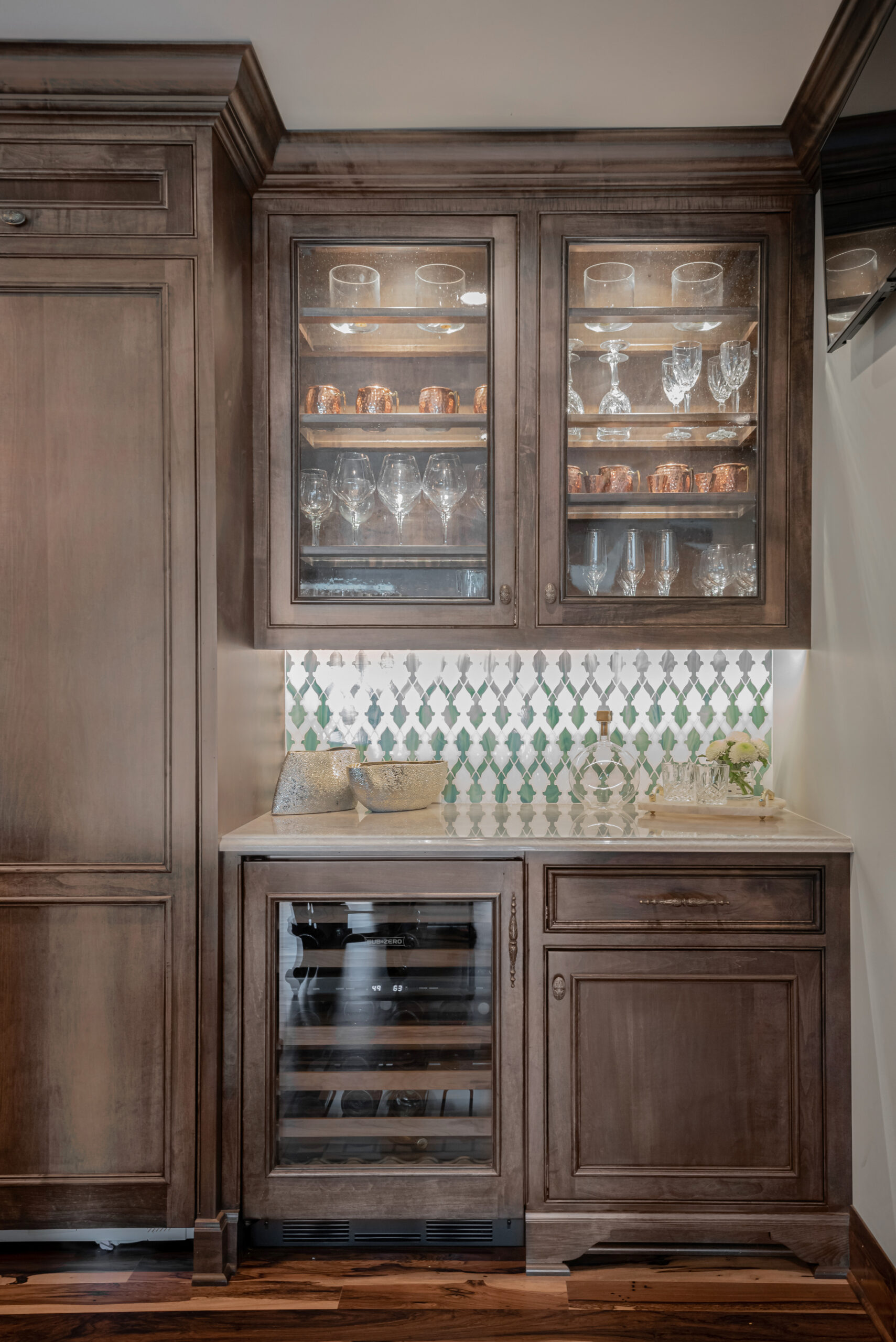 Approach
Peabody's Interior Designer Anna Miles put an exotic stamp on Whitefish Bay tradition.
Focusing her keen eye on the client's requests for a Mediterranean escape, with open, effortless indoor-outdoor living, yet in keeping with the historic neighborhood. The house danced to life in an imaginative way. The combined kitchen, living and dining rooms and a new family room centralized the home and a wall of paneled-glass doors opens to a state-of-the-art outdoor living. Always mindful of the children and pets, there is a mudroom for kennels and storage, and a lower level designed to entertain friends. A private master suite invites the outdoors in.
Classic Mediterranean style unites the home with characteristic wood floors, iron fixtures, tiles, stone and rustic wood elements. A neutral, elegant palette complements dark wood and antiqued furnishings to create sophisticated Southern Italian ambience.
Designer
Location Whitefish Bay, WI
Area